HARC is proud to support Engineers Australia – Hydrology & Water Resources Symposium in Sydney this week.
This year's theme is Living with extremes, and members of our team will be giving presentations across the three days including:
*Benchmarking the differences between modelled flood peaks using Monte Carlo and Ensemble approaches – Matthew Scorah
*The Development of Integrated Water End Use and Climate Responsive Demand Modelling for Urban Water Resources System Models in Darwin and Canberra – Russell Beatty
*Application of space-time rainfall patterns derived from atmospheric reanalysis data to define the joint probability of riverine catchment and local stormwater flooding – Dr Phillip Jordan
*Upstream impact assessment of reservoir operation during floods: a case study of Narracan Dam – Yanni Wang
*An attempt to generalise the flood mitigation provided by potential future dams in northern Australia – Matthew Scorah
*A Digital Twin for Optimising Cooling and Water Efficiency in Parks – Ben Cressall
We look forward to seeing you there. #HWRS2023
HWSR 2023 Program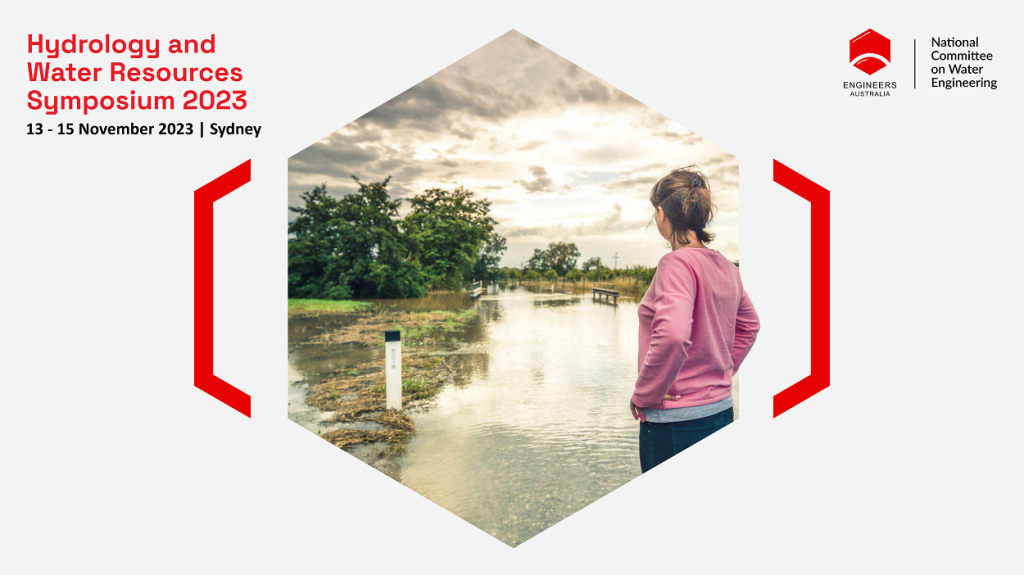 Congratulations to the SIMPaCT team on being awarded the prestigious People's Choice Award at the InnovationAus 2023 – Awards for Excellence recently.
HARC is proud to be one of the partners of the SIMPaCT (Smart Irrigation Management for Parks and Cool Towns) project team, leading the development of the digital twin.
The innovative SIMPaCT-Australia project uses a range of Internet of Things (IoT) sensors combined with artificial intelligence and machine learning to effectively cool the surrounding microclimate at Sydney's Olympic Park precinct.
With SIMPaCT's 50 devices, 13 weather stations and more than 200 smart soil devices, the microclimate at the park can be cooled, and water use minimised.
The project is also a finalist in the World Smart City Awards 2023 to be announced in Barcelona, Spain in November.
Learn more about the project here – SIMPaCT Project
HARC is pleased to be delivering six papers to the ANCOLD 2023 conference in Cairns, Queensland next week.
Our papers include:
ANCOLD Chairman Michel Raymond, and a dozen members of our HARC team look forward to seeing you there.
Follow the link for the full ANCOLD 2023 program
We're excited to announce that we recently opened a new Brisbane office to support our growing team, and provide better service to our Queensland clients.
Located at 31 Station Road, Indooroopilly, our spaces are light and bright, with great facilities and easy access by train or car.
We look forward to seeing you soon.
HARC is excited to welcome Dr Ash Rasheed to our Brisbane office.
Ash is a flood hydrologist with 10 years of academic and industry experience in engineering, focusing on hydrology, hydraulic modelling, climate change impact assessments, flood forecasting, system modelling, Water Sensitive Urban Design, statistical modelling, and data analysis.
He completed his Ph.D. in 2018, with his thesis on the Adaptation of Water Sensitive Urban Design to Climate Change.
Prior to joining HARC, Ash was a hydrologist with Entura (Hydro Tasmania).
Due to recent growth in NSW, HARC is looking for senior water professionals to join our leading team in Sydney.
We are seeking experienced engineers, hydrologists, planners and scientists with dam safety, floodplain management, water resources and urban water experience.
HARC offers flexible work arrangements, competitive remuneration and a great work environment.  Join us!
Click on the links below for more info:
Principal/Senior Dam Safety & Risk Engineer
Principal/Senior Flood Hydrologist
Principal/Senior Water Resources Professional
Principal/Senior Urban Water Professional