Kaung (Kai) Si Thu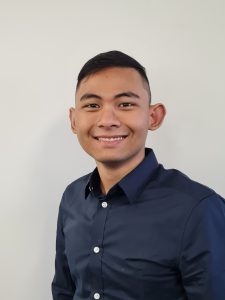 Kaung Si Thu (Kai) has been with HRC for 6 months, where he has worked on projects related to hydrology, hydraulics and dam safety.  He graduated from Monash University in 2021, with a Bachelor of Civil Engineering (Honours).
Prior to joining HARC, he worked on real time monitoring of wetlands and was actively involved in wastewater surveillance of SARS-COV-2, using passive samplers to identify COVID-19 cases in Victoria.
He has experience in modelling and GIS software including RORB, TUFLOW, QGIS and LifeSim. He has passion for gaining new experiences and always looks forward to contributing to society.