HARC is proud to support Engineers Australia – Hydrology & Water Resources Symposium in Sydney this week.
This year's theme is Living with extremes, and members of our team will be giving presentations across the three days including:
*Benchmarking the differences between modelled flood peaks using Monte Carlo and Ensemble approaches – Matthew Scorah
*The Development of Integrated Water End Use and Climate Responsive Demand Modelling for Urban Water Resources System Models in Darwin and Canberra – Russell Beatty
*Application of space-time rainfall patterns derived from atmospheric reanalysis data to define the joint probability of riverine catchment and local stormwater flooding – Dr Phillip Jordan
*Upstream impact assessment of reservoir operation during floods: a case study of Narracan Dam – Yanni Wang
*An attempt to generalise the flood mitigation provided by potential future dams in northern Australia – Matthew Scorah
*A Digital Twin for Optimising Cooling and Water Efficiency in Parks – Ben Cressall
We look forward to seeing you there. #HWRS2023
HWSR 2023 Program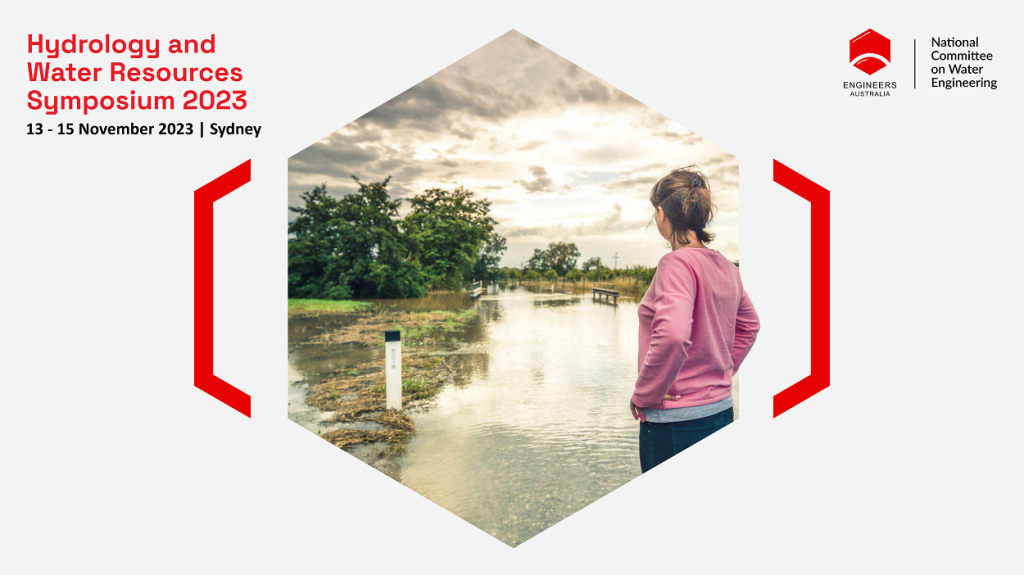 HARC is recruiting graduates in hydrology, environmental science and water resources engineering to begin in March 2024.
We are seeking applications from skilled and qualified people with a degree in civil or environmental engineering, and a passion to work in a water related field with our industry leading consulting firm.
Please see our job listings for more information.
HARC was proud to support Engineers Australia – Hydrology and Water Resources Symposium in Brisbane once again in 2022.
This year's theme 'The past, the present, the future' highlighted the work and impact of our industry predecessors, current water-related issues and trends, and the innovations and technologies shaping the future of water engineering.
Our team gave five presentations over the three-day program:
What can Australian Rainfall and Temperature Trends tell us about Climate Change (and what can't they tell us)?
Presenter: Russell Beatty
Refined treatment of noise and negatives in flows derived by a water balance on storage.
Presenter: Katherine Szabo
Quantifying errors in areal rainfall estimates due to interpolation in poorly gauged regions.
Presenter: Matthew Scorah
Hydrological and hydraulic modelling of design floods for the Menindee Lakes.
Presenter: Dr Phillip Jordan
The impact of spatial variability on flood response in small catchments.
Presenter: Tim Craig
Contact us if you would like more information about any of these presentations.
HARC was proud to contribute six papers to the 2022 joint ANCOLD NZSOLD conference held in Sydney. The papers were:
The ANCOLD NZSOLD 2022 program can be found here.
HARC contributed six papers to the 2021 virtual ANCOLD conference from November 24 to December 15. The papers are:
Lessons learnt from the application of HEC-LifeSim 2.0 to multiple dams across Australia
Designing dam safety emergency exercises in an inter-related risk environment to build resilience
Development of a practical SFAIRP framework for dams
Application of joint probability design flood estimation in the Philippines and potential benefits in data-sparse regions of Australia
WaterNSW Dam Safety Alert Trigger Framework (with WaterNSW)
A review of Victoria's dam safety regulatory framework (with DELWP)
The ANCOLD 2021 program can be found here.
Hydrology & Water Resources Symposium 2021
The Hydrology and Water Resources Symposium is a great opportunity to come together as a community and share insights and innovation. We are excited to be part of this digital event in 2021.
Across the Symposium, the HARC team gave five presentations.
Reassessing flood hydrology for Burdekin Falls Dam
Presenter: Dr Phillip Jordan
Session day and time: Tuesday 31st September, 13:00 – 13:20
Regional Flood Frequency Estimation in Arid Australia
Presenter: Andrew Northfield
Session day and time: Tuesday 31st September, 13:40 – 14:00
Benchmarking ARR2019 for Victoria
Abstract: Erin Hughes
Session day and time: Wednesday the 1st of September, 11:10 – 1130
Incorporating stochastic variation of storm space-time pattern centring in a Monte Carlo hydrologic model
Presenter: Matthew Scorah
Session day and time: Wednesday 1st September 14:30 – 14:50
Estimates of spatial coherence and dependence for extreme storms in the tropical and coastal regions of Australia
Presenter: Matthew Scorah
Session day and time: Wednesday 1st September 14:50 – 15:10